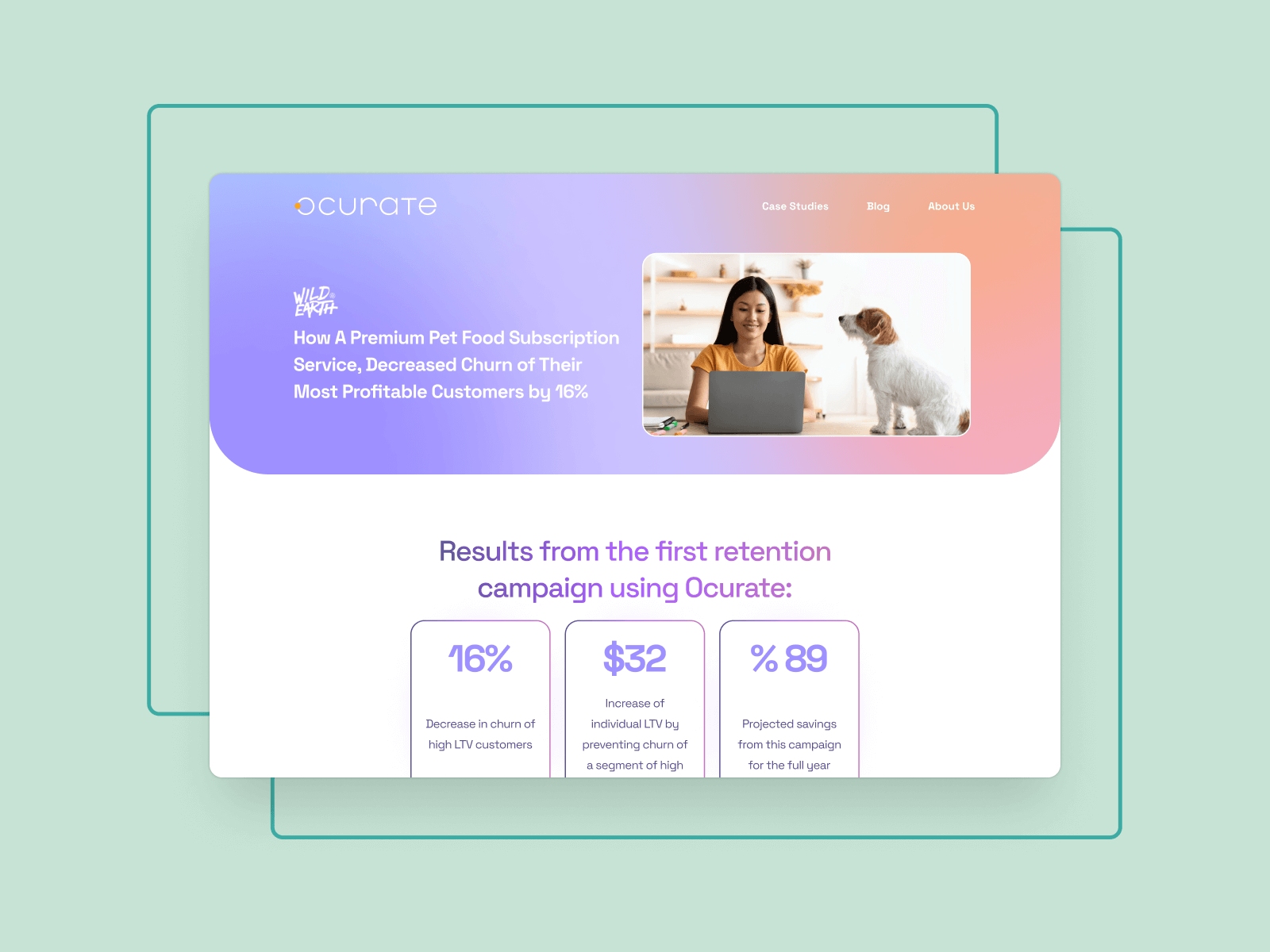 Ocurate is the predictive analytics solution for B2C brands looking to increase revenue. Predict LTV, churn and revenue upside with 90% accuracy.
Ocurate is the first predictive analytics solution to leverage robust consumer data and the power of machine learning.
Ocurate integrates with your current marketing stack via API to combine existing customer data with its proprietary database.